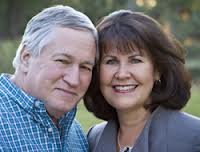 Fear and loathing of the drug-addicted homeless who will undoubtedly flock to District One in numbers never before seen are what have prominent members of our city up in arms. From the moment Dr. Robert Marbut released his study, certain distinctive members of our city have had their nose out of joint because his top three locations are in District One, otherwise referred to as North Sarasota.
What most people, including our City Commissioners, don't know is that there is already a successful homeless shelter already in District One. And not a 24-hour roof that kicks you out every day after breakfast and charges you a nightly fee to gain entrance. It is called The Harvest House. Run by Pastor Jim Minor and 15 other supportive family members and congregants. "In 2013, we purchased and renovated 22 apartments for low-income families and individuals. We purchased an additional 12 apartments for single parents and graduates of residential treatment. We were awarded grant funding from Department of Housing and Urban Development to utilize 14 apartments for permanent supportive housing for chronically homeless families and individuals." And the neighbors of these homes renovated by Harvest House are pleased with the improvements. Just ask our city police and Commissioner Carolyn Mason, whose home backs up to some of them.
When asked why District One was the place for his program, Pastor Minor replied: "The truth of the matter is that (until now) we are just enabling people." "The roof is leaking, it's time to put a new roof on. We have a leaky roof. We have to do something about it." He went on, "It is necessary; perhaps the community doesn't want to admit it is necessary, but they are necessary. The homeless have decided to make District One their home." And when asked about Dr. Marbut's plan, Pastor Minor exclaims, "I am so excited that I feel like a kid at Christmas time about the potential of what we are about to do."
Could this be true? A Pastor who welcomes Dr. Marbut's plan and see it as a solution to our problems and not someone who usurps his authority? Pastor Minor also extends an invitation to our elected officials to tour his facility before they pass judgment on Dr. Marbut's plan. I am certain it will change how they feel about the homeless.
In a nutshell, here are just a few facts about Harvest House: Their food pantry serves 300 families a week. 1,000 Turkeys and $30,000 vouchers to Publix went out to families this Thanksgiving Holiday. They are an "Alternative Sentencing Program" in the city. Residential facilities that house veterans, single men, women and families. More than 300 beds—all north of 19th Street in Sarasota. They provide treatment from a faith-based perspective. They are the largest provider of homeless people in three counties with more than 340 beds.
For an opportunity to visit the Harvest House facilities (Commissioners~), you can reach Pastor Minor at harvesthousecenters.com.
To hear my interview with Pastor Minor – you can click the link below.
SRQ Daily Columnist Susan Nilon is the president of Florida Talk Radio and owner of WSRQ Radio. She hosts "The Nilon Report" on WSRQ Sarasota 1220AM/106.9FM weekdays 4pm-6pm
Related articles