In case you were busy, here is what you might have missed in local politics last week:
"The Grand Bargain" – Vice Mayor Suzanne Atwell
Showing leadership, Vice Mayor Suzanne Atwell read a written statement that signaled to the new commission the issues that she feels are important.  Asking the commission to re-examine the City elections, Vice Mayor Atwell addressed her concerns about the timing of the elections, noting the "disenfranchises our citizens" evidenced by a continual low voter turnout.  Atwell also went on to talk about the effort to support Harvey Vengroff's low-income housing plans, suggesting to take a look at 301 and Main for a future hotel, keeping the County Seat downtown, and the homeless.  Atwell notes that the new commissioners are a "vital" part of repairing the relationship between the city and the county calling it the "Grand Bargain."
Sarasota City Commission Meeting 6/1/15   Atwell's speech begins at (1:31)
Sarasota Republican Party Chair, Joe Gruters, launches campaign to run for office
Gruters launches his official campaign for Florida State House, Dist. 73 to potentially replace Greg Steube who has indicated that he will leave that seat to run for Nancy Detert's Senate seat in 2016.
Ed James, III – actively working on his campaign
Ed James, III, is moving closer to his decision to run for the Florida State House, District 72.  Community members are being solicited for response to the question, "What is important to you?"
Ray Pilon for Florida Senate?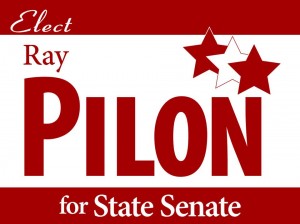 And while it's not official, it sure looks like it is with this sign posted on the "Ray Pilon for Florida" Facebook page this week.  It was prompted with a question, "Yes or No? What do you think?"
This week in Tallahassee
"The House ideologues have done a great job of convincing people that this is all about Obamacare. Republicans in the Senate know that it's not. It's about which direction helps the most people while spending the least amount of our tax dollars. If you approach it from that simple and common sense perspective, the decision is easy." – Senator Jeff Clemens, Palm Beach, Fl.
Mark Your Calendars!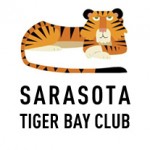 For July 16th, Sarasota Tiger Bay has just announced the July panel with Senator Nancy Detert Representative Ray Pilon, District 72 Representative Darryl Rouson, District 70 and Representative Greg Steube, District 72.    It's open to the public.  For more information, go to Sarasota Tiger Bay.
To make your reservation – Sarasota Tiger Bay Event Brite