In an effort that we haven't seen before with the latest city commission races, we have to be wondering what is the difference.  Who are the young faces on the campaign trail?  All but one are products of Sarasota County Schools and all have come to an understanding that it is not enough to sit on the sidelines.  Here are the young democrats who are making the difference.
Kevin Griffith – Vice Chair of the Sarasota County Democrats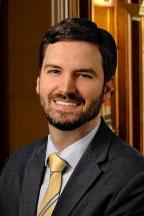 Kevin earned an undergraduate degree from St. Edward's University in Austin, Texas, a Master of Science degree in Public Policy and Management from Carnegie Mellon University in Pittsburgh, Pennsylvania, and received his Juris Doctor degree from Case Western Reserve University School of Law in Cleveland, Ohio.  He went on to serve, not only in the Peace Corps, but also as a Foreign Service Limited officer with the United States Agency for International Development (USAID) in Afghanistan.
Kevin is an attorney for the McIntosh Law firm in Sarasota.   He also serves on the legal advisory board of UnidosNow, a local non-profit supporting the local Latino community, and as a Board Member of the Gulf Coast Returned Peace Corps Volunteer Association.
This February, he was elected as the  Vice Chair of the Sarasota County Democrat Executive Committee.
Zachary "Zach" Morrison –   Campaign Manager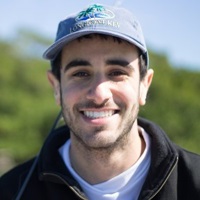 A 2010 graduate of Pineview High School in Sarasota, Zach received his bachelor degree in American Government from Bowdoin University.   He is the recipient of the Magna Cum Laude in Government and Legal Studies and is a Sarah and James Bowdoin Scholar.  Zach is scheduled to take the LSAT's this June to enter into law school this fall.
Zach's political resume is equally as stellar.  He started out as an intern for "Organizing For America," then went on to be a field organizer for the Alaska Democratic Party where he worked to re-elect Senator Mark Begich.  He was brought back to Sarasota to be the campaign manager for the Shellie Eddie campaign for Sarasota City Commission.
Gabriel "Gabe" Hament – Campaign Manager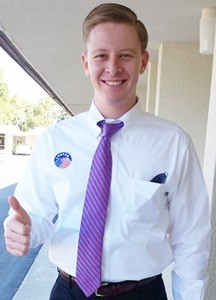 Gabe is also a 2010 graduate of Pineview High School in Sarasota. Florida.  He went on to earn his degree in Political Science and Government from the University of Florida in Gainesville, Florida.
He started his political career as an intern for Congressman Vern Buchanan and then found his efforts directed toward the 2014 campaign to elect Charlie Crist for Governor.  Without missing a beat, he worked as a fundraiser for the campaign to elect Ken Marsh to the Sarasota County School Board and as campaign manager for Liz Alpert and her election to Sarasota City Commission.
Kate Magill – Field Organizer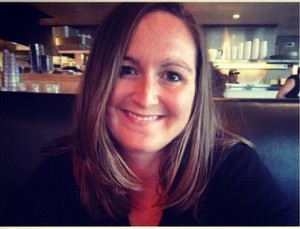 Kate is a graduate Riverview High School who earned her degree in Political Science at the University of Florida in 2012.
Her campaign credits include: 2010 the campaign to elect Nancy Feehan to the Florida State House, the 2013 Terry McAuliffe Gubernatorial race of Virginia, and the Alison Lundergan Grimes 2014 Senate race against Mitch McConnell. She flew home just in time to help Liz Alpert launch her campaign to win the Sarasota City Commission, before she was recruited as a field organizer in Iowa for Hillary Clinton's 2016 Presidential run.
Corey Rioux – Campaign Worker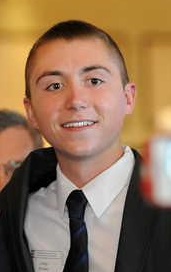 A graduate of Riverview High School, Corey was the President of the Young Democrats of Riverview.   After donating his time to the local office of the Sarasota Democrats, he was recruited to work with Mayor Rick Kriseman and his campaign to win his election in St. Petersburg in 2014.
Before heading off to college, Corey went on to work for the Charlie Crist Gubernatorial campaign. He is now a student of Political Science at Florida State University and a legislative intern for Rep. Darren Soto.