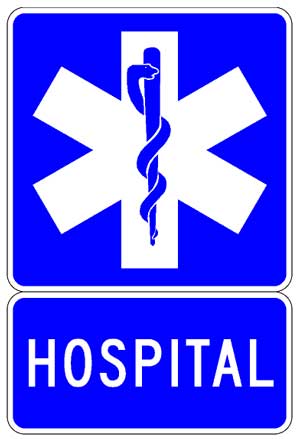 When I wrote about the "Push to privatize Sarasota Memorial Hospital," two other media called it a rumor and insisted the public not worry.  I would like to share some history in the sale of another local not-for-profit hospital as reported by the Herald-Tribune back in 2004, the Bon Secour Hospital in Venice (now known as Venice Regional Bayfront Health.)
In April, 2004:"It's early in the process and we have made no decisions about a course of action," said Bon Secours spokeswoman Peggy Moseley in a news release issued Tuesday afternoon in response to widespread public speculation about a possible sale. "In the merger-and-acquisition game, potential players who talk publicly can find themselves quickly on the sidelines."
"Bon Secours Health Systems had hoped the single-page statement released Tuesday by its corporate office in Maryland would stop "the nutzo rumors," as hospital board chairman Mick Gardner called speculation surrounding the hospital's future." … "The memo did not say, or even imply, that the hospital, which Bon Secours bought in 1995, is for sale."
In August 10, 2004: "Sold to HMA in Health Management Associates Inc., a publicly traded company based in Naples… Bon Secours said HMA, like the other contenders, agreed to keep it open as an acute care hospital, continue serving the poor and maintain existing services for at least five years."
The question to be answered is if the sale of Sarasota Memorial Hospital has to be put to the voters on a referendum, what does is matter who is on the hospital board?  If you look at the hospital board as just a part of a strategy, you will begin to understand the mindset.
The only way to start the process of selling a public hospital is by a vote of the hospital board to put it to a referendum.  Once it is on the ballot,  then the effort goes mainstream.  It is during that time that special interests groups will start to funnel money into PACs and start to change the conversation.  With ads hitting the airwaves and in the newspaper, the public will be inundated with information using a single slant—"Why it is better for Sarasota to sell the hospital to a private corporation."  You tell enough people the same thing over and over and you can convince the majority of people who vote in that election to see things your way.  After all, how do you think a completely unknown hospital executive billionaire who jumps into politics before an election can win the governorship of Florida?
I spoke to enough people, from Tallahassee to Sarasota, to confirm what Jack Brill admitted to in order for me to feel that this is something the public should know.  HCA says it not true?  Now that is laughable that they were even considered credible.  What did you expect them to say?  "Yes, come on in.  Let me tell you our strategy!" And as for campaign donations, the challengers jumped into the race at the last minute.  The story broke soon after.  Do you think anyone would keep going on with the plan, or head back to the drawing board when every donation would be scrutinized?
The good thing is, the PAC that was set up to support a public hospital, "Save Our Community Hospital," is not going away.  With over $70 thousand in reported donations as of today, they are here for the long haul to combat any effort to keep the only public hospital from Tampa to Port Charlotte remaining that way in Sarasota.
SRQ Daily Columnist Susan Nilon is the president of Florida Talk Radio and owner of WSRQ Radio. She hosts The Nilon Report on WSRQ Sarasota 1220AM/106.9FM weekdays 4pm-6pm.