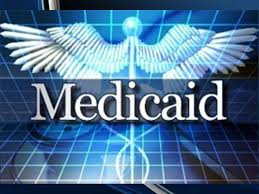 The Florida Legislature is in a death spiral, once again, as to whether to expand Medicaid to the 750,000 Floridians not covered by the Affordable Care Act. It is estimated that 2,000 Floridians annually will be added to that category of the "working poor."
It is easy to paint an over-exaggerated picture of the people in need of government assistance. "Lazy, entitled, and dependent" were words used by Mitt Romney and echoed across America during the 2012 Presidential campaign season. How dare they have their hand out when the rest of us are working our fingers to the bone? Get a job. Make better choices. Pay your own way. Why give you help when no one gave me any?
I had recently graduated from college with a degree in teaching and was working as a teacher's aide when I found out I was pregnant. It was the spring and because my position ended with the school year, I was soon unemployed. In my second trimester, I became very ill. What was difficult looking for employment while I was pregnant became impossible when I was placed on "bed rest" for the remainder of my pregnancy.
Medicaid and another program called WIC (Women, Infants and Children) was my lifeline. It fed me and provided me the medical attention I needed during a terrible time in my life. I made numerous trips to the emergency room during my last trimester and the one thing that I did not have to worry about was whether I would receive the care that I needed. When my son was born, I was able to continue the care that he needed well into the first years of his life with the same programs.
Some 15 years later, I still remember the sadness I felt during that time. I was an educated woman who was raising a child on her own, but the world was cruel and the humiliation was great. Picking myself up and getting back on my feet was made harder by the disconnect that people were happy to accept because I was on government assistance. They could not see past that. But those programs gave me time to make the right decisions for myself and my son. They did what they were supposed to do, and that was to allow me a safety net so I can build a better life.
Gov. Rick Scott and the Florida Legislature refused the $51 billion from the federal government over the period of a decade to overhaul its Medicaid program. Florida needs to expand Medicaid. If personal stories do not move you, there are strong cases made for Medicaid expansion in Florida. The Tampa Bay Times reported that the infusion of federal money in the state would "create 71,300 jobs and $8.9 billion in economic activity." They went on to report: "A recent study by the Kaiser Family Foundation estimates Florida could save $1.3 billion in state money on uncompensated care costs from this year to 2022."
Another recent study by Jackson-Hewitt shows "states that do not expand Medicaid for adults leave their large employers exposed to higher employer 'shared responsibility' tax penalties under the ACA."
We need to let go of this backwards political ideology of thinking that it is a smart business decision to refuse to take on any additional burdens. It's a false logic to think just because you have locked the front door, your business is not pouring out the backdoor. The legislative session ends May 2.
SRQ Daily Columnist Susan Nilon is the president of Florida Talk Radio and owner of WSRQ Radio. She hosts "The Nilon Report" on WSRQ Sarasota 1220AM/106.9FM weekdays 4pm-6pm