November 16th, 2010 by Susan Nilon in News, Politics, Sarasota-Manatee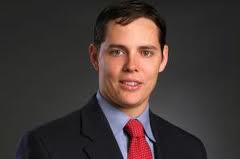 Sarasota Mayor Kelly Kirschner has decided not to run for re-election. After serving just one term, he made history as the youngest mayor in Sarasota history. 
CL
 met with him what to discuss what led to his decision and what he will do next.
CL: There has been a lot of speculation as to whether or not you will seek a second term. It is my understanding that you have decided not to run for re-election. Can you tell us why?
Kelly Kirschner: When I ran for office, it was just my wife and I. We were children-free and my ability to commit to something like the City Commission was an easy decision to make. Since then, we have had two children and things have obviously changed dramatically. My life right now, my family's personal and financial balance and well-being are paramount in our lives. That is what I need to focus on.
Was it an easy decision to make?
No. No, it wasn't an easy decision to make. Certainly, I have enjoyed the job and the challenges it brings. There have been some difficult losses, but I certainly have enjoyed the job.
The FPL decision and the way that it went was unfortunate. Had that gone on and we had a longer conversation, I think that this decision would have been much more difficult to make because it was something that I was putting a lot of pressure on. I was very interested to see it through as successfully as possible. But by virtue of the fact at our last meeting the (FPL) decision was made, it made this decision that much more "easy" — if that's the way to put it — for me.
Is there anything that you would like to see through before you leave office?
Yes. I think there is a tremendous amount of work that is left to be done. I think there are a number of families and individuals, particularly in my district, that are hurting. Working families, like mine, that are going through really difficult decisions on whether they can continue to stay in this community. Whether they want to raise their children here — even though they love this place. Things have to get better. Jobs need to be created and we need to find a stabilized place for our entire market here locally. That is probably one of the biggest challenges for the city right now and for our residents.
Do you know what your plans are after your term is up?
Right now, I have been working for the past few years with my brother and his partner in a Spanish-language firm. So we will continue to grow that. I will certainly be looking again at the full-time opportunities that, obviously, for the past four years I have not had that luxury to do. Until now, I have been working on a project to project basis with my brother's company.
The job of City Commission is a part-time position that requires your full amount of time. It is also a low paying position. If those things were different, would you reconsider?
I think we can talk about a thousand different variables. I don't know if it is necessarily productive and realistic. It would certainly change my mind. We have some issues with my first son. He was in the hospital for close to a half a year. And we have our own family issues that we need to address and deal with in a responsible fashion. There was a guy at a ribbon cutting ceremony this past week in Newtown who recited a quote from Martin Luther King that I thought was really appropriate for that groundbreaking. It's certainly appropriate for me. From my own personal life and from all of our own personal lives, "I can't be what I ought to be unless you can be what you want to be and you can't be what you want to be until I can be what I ought to be." It's part of the interconnected reality of all of this. I certainly need to get back to what I ought to be for my family. I hope that it will continue to be good and have areas for participation to continue to create the best place for my children to grow up in this community too.
The position of City Commissioner is traditionally held by someone who is retired from business. Do you see a way that we can continue to attract people from a younger generation to fill the position?
I guess the first half is that I have been able to do it for four years and it is not impossible. Historically we get individuals who run and fill the post who are retired. I certainly appreciate that there is a lot of merit in that And because of that, we get some great individuals who chose to run and help us guide our city. I do, however, think that there has got to be a consideration and conversation on how we can ensure that there is balance at the table. Not only in age, but race. I know that we have a charter review committee that is actually discussing these things right now. Hopefully part of their deliberations will continue to be about what they think, what we think as a community, is the optimum mix for what a commission should look like. Ideally, it should be the most talented, prepared, and diverse body that will represent all interest of the city and continue to move us forward in the right direction.
What was the biggest challenge that you faced during your four years in office?
The biggest challenge was time and balancing that with another job — all of the demands of raising a family with young children. More than anything, it's time. The opportunity to constantly be forced to address a completely new issue — issues that you would not have necessarily studied or looked at before — is certainly is one of the great things of the job. You are constantly forced to learn new things and read new things. In many ways, challenge yourself that otherwise in your daily life you don't get to have that type of experience. That is one of the great things about the constant learning from being a public servant.
Would you consider running for a higher office?
At this point I really haven't thought about it at all. I am more focused on getting myself and my family back to where we need to be and regain that balance.
Will you endorse another candidate for your position?
I haven't really thought about it. I believe that there are competent candidates for District Three and I hope that they will step up.
Do you have any regrets?
Yes, there are a number of regrets. Unfortunately I have been on the losing end of a number of votes. I have regret on those votes that I was not able to either mobilize citizenry or be more persuasive at the table to win and claw back two additional votes to change an issue. I think some of these issues that have been on the losing side were really significant to our city and how we project ourselves to the world, how we get to the place that we should, and want to be in the years to come for our children to inherit. Yes, there are a lot of votes that I regret that weren't won.
After the four years, is there anything that you carry with you that make you proud of the work you have done?
There is a lot to be proud of. For the four years that I have been on the commission, the number one priority of the city has been that we have engaged other governmental agencies (including the school board, the hospital board, and the Sarasota County Commission) to collaborate on as much as possible to ensure that we are all thinking about decades of failed public investment and our changing realities — having the transformational effect that we have to have in North Sarasota. Hopefully, getting ourselves on a path and into the place that we can have the conversations across the community and across the governmental bodies to make the impact that needs to be had.
Is there any advice that you would offer to the person who would take your place?
Talk to as many people as you can before you go into a commission meeting, and listen.
Any final words?
Nothing in particular. I am happy that I ran for the City Commission on a platform of inclusiveness and that the table at City Hall is for the entire community. I think there is a period of time, particularly during the heyday of the real estate boom, where a lot of our citizens, middle and lower classes, felt that that was not the case. I think that there was a large sense of disenfranchisement by some of the less affluent neighborhoods in particular on being able to have a sense of ownership of the City that they belong to — where they pay taxes — and how they create the vision and the future shape of the city. I certainly hope that everything that I initially campaigned upon and spoke about when I ran for office that I not only talked the talk, but walked the walk. I don't really have any regrets. It is unfortunate that I was not on the winning side of all of these votes, but certainly that I do feel confident that I have represented my constituents well. I look forward to speak to those issues when I am back on the other side of the table again at the end of this coming spring.
Related articles